Adam Radman is a full-stack digital strategist passionate about politics and advocacy, with a minor obsession for traveling in Croatia. With over a decade of experience at the intersection of politics and technology, he works to make sure free-market organizations are putting their best face forward.
He currently serves as the Director of Advocacy at Americans for Tax Reform, where he handles digital advocacy and campaign outreach for the Taxpayer Protection Pledge, ATR's flagship project.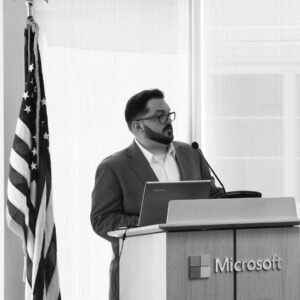 In 2007, he co-founded the New Media Exchange (NME), a networking group of America's most prominent center-right digital strategists. Through his leadership on NME and ten years of managing digital communications for Americans for Tax Reform, Adam has become a leading voice in Center-Right American politics on digital strategy, advertising, and effective grassroots advocacy.
Adam regularly talks with conservative activists, domestically and abroad, about the importance of digital advocacy. He presented at the World Taxpayer Association's Regional Summit in Zagreb, Croatia in 2017 and later that year spoke with 300 activists at Faith and Freedom's Road to Majority Conference on the effectiveness of using petitions in digital advocacy efforts. In addition, Adam has moderated numerous panels on various topics, including podcasting, audience building, and reaching decision-makers.
His work has appeared in the American Spectator, Washington Times, the Daily Caller, and Townhall.com.
Adam Radman received the National Federation of Croatian Americans Cultural Foundation (NFCA)'s "40 under 40" Rising Stars Award in 2019 and currently serves as the NFCA's National Treasurer and on the board of directors for the NFCA.
In his spare time, Adam volunteers as a mentor for The Fund for American Studies, where he advises Washington interns and helps with their professional development.
Adam earned his Bachelor of Arts Degree in Politics from The Catholic University of America in Washington, DC.