Over the last several years, I have received enough requests for travel recommendations in Croatia that I figure it's time to write them down. Of course, I am not a travel expert, but I have visited Croatia enough to formulate some opinions!
Sidenote: If you want expert advice, I love reading Chasing the Donkey. I always find interesting and valuable content on their site!
First and foremost, visit Zadar in the Northern Dalmatian region of Croatia. I consider it the most underrated destination in Croatia. Famed filmmaker Alfred Hitchock once proclaimed, "Zadar has the most beautiful sunset in the world, more beautiful than the one in Key West, in Florida, applauded at every evening."
I could rattle off a dozen cities and towns that are worth visiting. However, I know it can be impractical to go everywhere when visiting a country, so here are a few of my top recommendations:
Hvar Island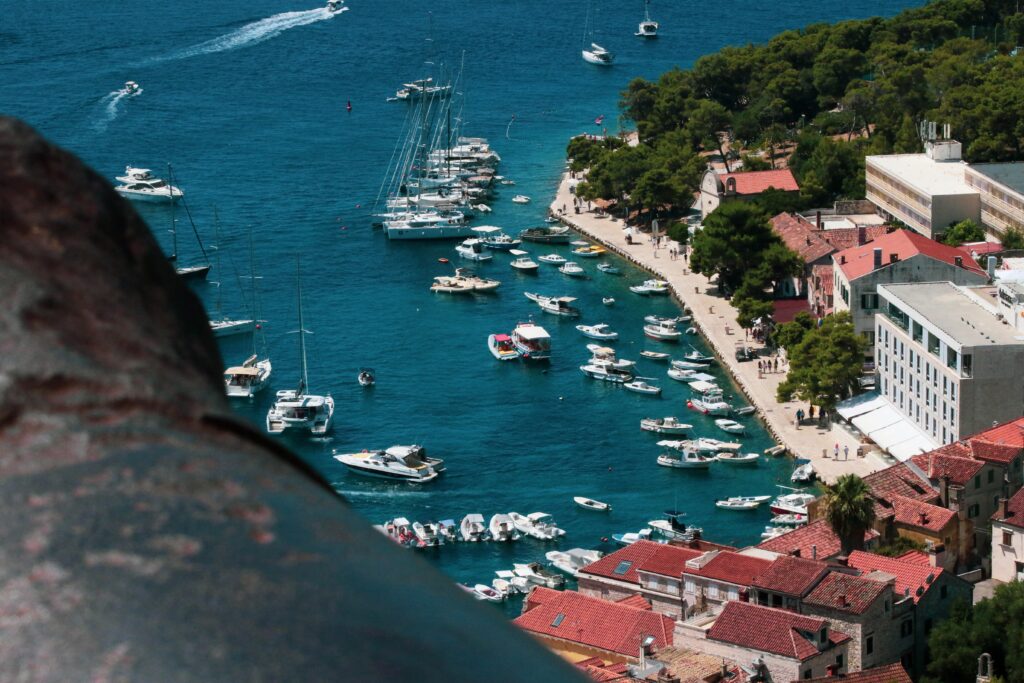 This is the party destination. It's considered the Ibiza of Croatia.
From Hvar, you can take a 20-minute boat ride to Carpe Diem, an island nightclub with two shifts: 5 pm-10 pm and 12 am-5 am. If you're looking to seriously party, hit the midnight to 5 am shift. It's wild with fire breathers and bartenders lighting bars on fire, etc.
I would also recommend checking out the local cuisine at Konoba Bonaca. It's on the main strip near the harbor. It's great for a relatively quick and modestly priced meal.
Four of Croatia's most beautiful beaches are on Hvar Island: Jagodna Beach, Dubovica, Zavala Beach, and Lučišća Cove
Dubrovnik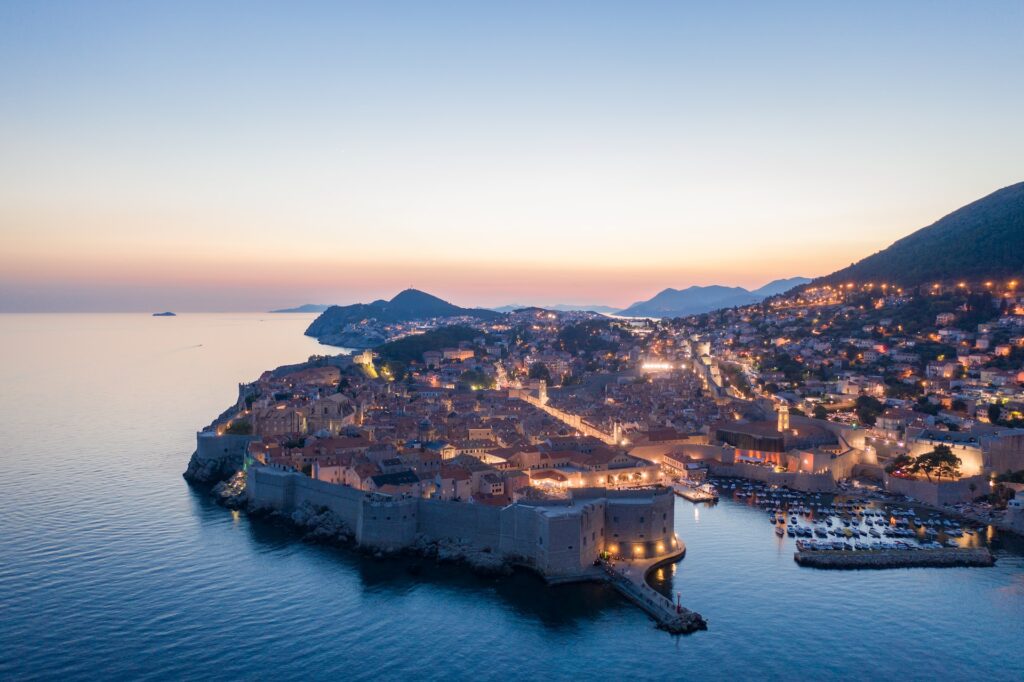 Lord Byron described the city as the "Pearl of the Adriatic." It's situated in the southern part of Dalmatia and is probably the most famous destination in all of Croatia. It's easy to understand why once you are there.
Old City Walls, best views of anywhere in the city, and a view of Kings Landing from Game of Thrones. If you are a fan of the show, I believe they still give tours of all the various locations used during the filming of the show.
Rector's Palace, the home of the former Republic of Ragusa (before becoming part of Croatia) and a beautiful example of Gothic and Renaissance architecture
The Church of St. Blaise, for its stunning architecture and fantastic collection of art
Fort Lovrijenac, or St. Lawrence Fortress, is one of Croatia's most impressive fortresses. It provides excellent views and serves as the home of their summer festivals. Plus, it withstood many a siege from the Venetians.
I have not ridden it yet, but I'm told the views from the Cable Cars are beautiful.
Split
If you're willing to travel a few hours to Split, then: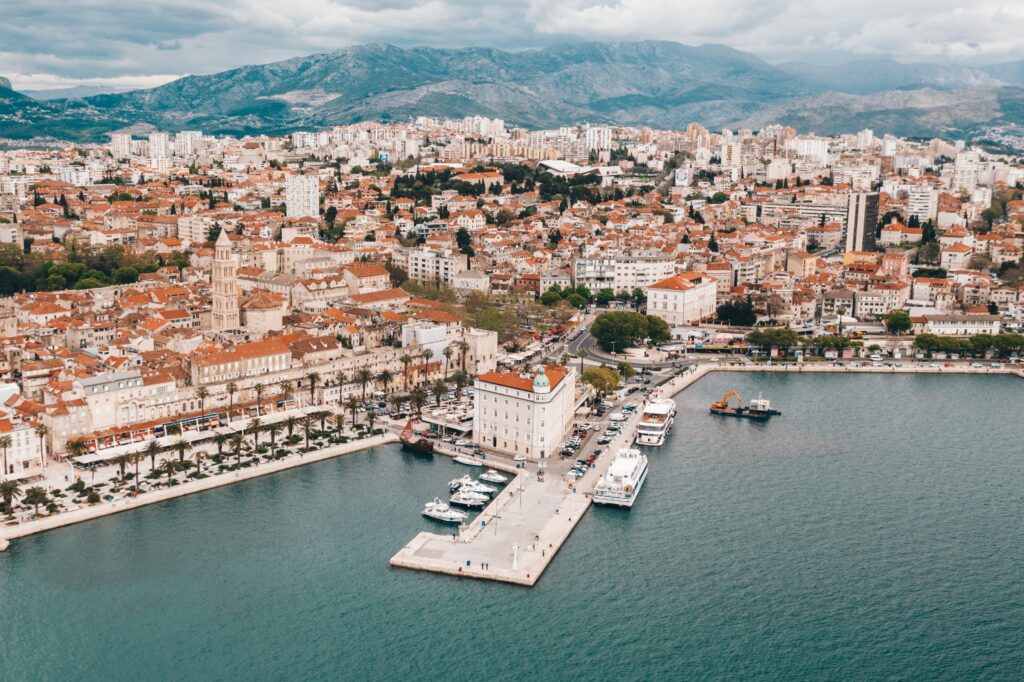 Diocletian's Palace, It's the main attraction in Split. It's a 1,700-year-old Roman ruin that dominates the city. Roman Emperor Diocletian built it as a vacation spot and eventually retired here after giving up his throne. Of course, he spent most of his time inserting himself into the local politics. It's interesting how Croatians have incorporated the palace into the city. You can take a tour or enjoy shopping, coffee, or local restaurants there.
Temple of Jupiter, The last standing temple dedicated to Roman Gods. This one was dedicated to Jupiter, the name of Diocletian's father.
The Cathedral of St. Domnius is a must-see. It was initially built as a mausoleum for Diocletian and became a church centuries later. An amusing irony since Diocletian was known for persecuting Christians. Climbing the bell tower will give you an excellent view of the city. This cathedral holds the record as the oldest Catholic church that remains in use in its original form. Be sure to check out the crypt as well.
Marjan Hill, It's a climb but offers great views of the surrounding areas. You will know you've reached the top when you get to the cross.
Have you visited Croatia? Do you agree with my suggestions? Feel free to leave a comment!